a
a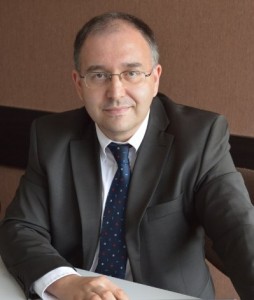 Eugeniu D. Mihai holds a Master of Science in Industrial Organic Chemistry from "Politehnica" University of Bucharest, Valedictorian, class of 1996. He has over 22 years of senior and top management experience as follows:
– 15 years as Corporate Marketing Group Manager in Procter & Gamble Balkans 
– 3.5 years as Marketing Director in real,- Hypermarket Romania, part of METRO Group AG
 – 2 years as Business Development Director in Wave Division Group, the largest in-store communication agency in Romania
– Chief Executive Officer in a large UK-based financial services company (Angels Den Funding Ltd.) between 2016-2017.
– since Jan 2018, Procurement Director Romania and Bulgaria in Molson Coors.
Since 1998 Eugeniu D. Mihai has been intensively involved in hundreds of national and international business negotiations for the companies he worked for. He is also being requested to counsel and represent various business people in their negotiations.
Eugeniu D. Mihai is an officially qualified trainer, awarded for his exceptional results across years. He was invited by IAA (International Advertisers Association) to be among the few business professionals training in their School of Marketing & Communication (his trainings are "Business Strategy" and "Financial Management")
He is the author of the internationally published book "The Elite Negotiator™ – The Ultimate Guide for Negotiating Like a PRO" (2nd edition available Worldwide since September 2015)
His "Elite Negotiator™" trainings, workshops, seminars and tailor-made speeches have benefited thousands of business people since 2014 to-date, both in Romania and internationally.
Contact Eugeniu
"The Elite Negotiator" is a very simple, concise, yet powerful and effective guide and set of tools to help you get the outmost from each and every negotiation. The author tried, tested and successfully applied all these tools and techniques in hundreds of negotiations, from small ones to very large ones! And they really work! You will achieve excellent results in all your negotiations; and, even more important, your negotiations will live through to completion and will not break up during the implementation.
The structure of the book is very simple, following the 3 key steps of any negotiation:
– Negotiation Preparation, accounting for circa 2/3 of the book, covers all the important aspects that you need to consider prior to starting the actual negotiation meeting;
– Negotiation Meeting(s), covers the key advises for running effective meetings and maximizing the outcome of your negotiation;
– Deal Implementation, covers the last but not at all the least step in a negotiation: implementation with excellence of all agreed aspects of the deal.
Buy NOW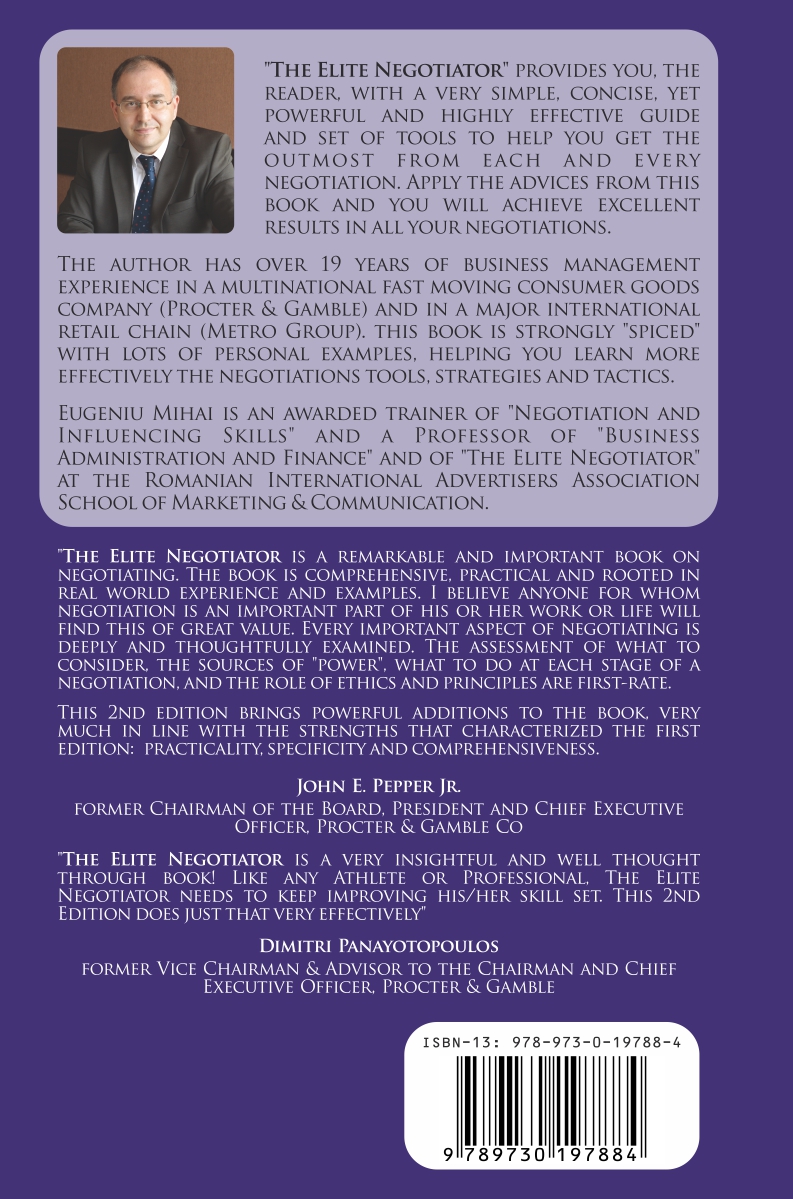 Next chapter covers nine special topics regarding negotiation:
– The negotiation over the phone
– Ethics in negotiation
– Negotiating with difficult personalities
– Team negotiation
– "Surviving" the retailer – producer negotiation
– When all Hell breaks loose
– Differentiating yourself
– Top negotiation mistakes
– The myth of winning in negotiation
Last chapter is dedicated to some recommendations of further sources of information (readings and movies) on the topic of negotiation.
Buy NOW