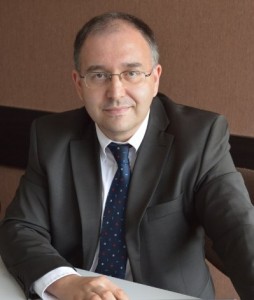 Eugen D. Miahit has over 18 years of business management experience in a multinational fast moving consumer goods company (Procter & Gamble), respectively in a major international retail chain (real,- Hypermarket, member of Metro Group). He holds a Master of Science in Industrial Organic Chemistry from "Politehnica" University of Bucharest, Valedictorian, class of 1996
Since 1998 Eugeniu D. Mihai has been intensively involved in hundreds of business negotiations for the companies he worked for.
Eugeniu D. Mihai is an awarded trainer of "Negotiation and Influencing Skills" and a Professor of "Business Administration and Finance" and of "The Elite Negotiator" at the Romanian International Advertisers Association School of Marketing & Communication.